Did You Know How Affordable Your Own Finchley Cleaners Could Be N2?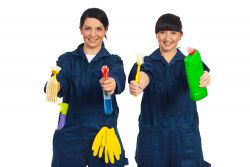 It was once a luxury only available to the wealthy, but Finchley Cleaners have changed all that. Our affordable and efficient Finchley cleaners services make the product available to each and every Finchley resident and business. We offer a range of commercial and domestic services, available on an ad-hoc basis or as a long-term contact. So why not call one of our friendly customer service team today on 020 3743 8315 to see just how much of the cleaning load you could share with us.
Our team hit the roads of Finchley every day armed with cleaning products, vacuums and dusters just ready to bring more homes and offices back to life. Most people see cleaning as a chore, something that interferes with leisure time and prevents them from doing other things that they would much rather be doing. We Londoners are all in the same boat; our free time is precious and we should be able to spend it doing what we want to do, not what life dictates. So if you were dreading a Sunday scrubbing the bathroom of a Saturday afternoon vacuuming and polishing why not call 020 3743 8315 today for a free quote for our services.
The Most Proficient Cleaning Company at Your Service in Finchley, N2

For the domestic customer we offer a wide range of N2 cleaning services. If you lead a busy lifestyle where work and leisure commitments leave no time for those essential cleaning activities, then our N3 house cleaning team Finchley could be just what you require. They will work around your prior engagements to bring your home back to life and take care of your every last cleaning requirement in a manner that does not inconvenience you in the slightest.
For those home owners or renters who have neglected their floors for quite some time, the N3 carpet cleaning service could be a quick and effective way to restore them to their former glories. Domestic vacuums and products only go so far on those tough stains, and the build-up of dirt and grime over time is unavoidable, a by-product of everyday life. Our professionals use the latest in technology to provide an effective and affordable carpet clean, restoring your floors to as-new condition and getting rid of all those nasty marks and blemishes.
Wide Range of Professional Cleaning Services Avalaible to Hire in Fincley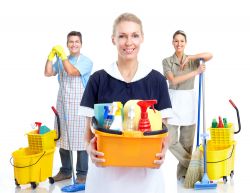 If your sofas are looking a little tired then why not call 020 3743 8315 and ask for a free quote for our N12 upholstery cleaning service. Most manufacturers actually reccommend their products are professionally upholstered at least every two years, and most of us will happily admit this very rarely happens! We can bring your three-piece suit back to its best in no time at all, all for a very attractive price.
For those renters looking to secure return of their deposit, or any landlords who have been left with a messy property, our N2 end of tenancy cleaning service will suit perfectly. Available at short notice, we will send in a team of experienced cleaners to have the property in pristine condition in a matter of hours.
Finally, for all you businesses out there Finchley Cleaners also offer a discreet and quality office cleaning service. Our rates are extremely competitive, and we aim to work with you to enhance your business by providing such an excellent service that you need never worry about any form of cleanliness issue ever again, leaving you to concentrate on the parts of your business that really matter.
Whatever your Finchley cleaning requirement, we can tailor a package to suit. So get a free quote from the local guys by calling 020 3743 8315 today.
Save
Save