Take Some of Those Worries Out of Your Move By Considering Our N2 End of Tenancy Cleaning Finchley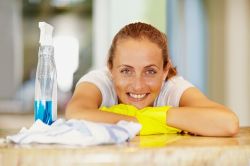 The Finchley Cleaners Finchley end of tenancy cleaning service is designed for tenants and landlords alike. It is an affordable and efficient offering that will bring your home back to life before you hand over the keys or welcome in new residents. To find out more read on or call 020 3743 8315 for a free, no obligations quote.

For you renters it may simply be time to move on. You could have a new job or family circumstances dictate that a larger abode is required to welcome the new arrival comfortably. Whatever the reason behind it, you are forced into the prospect of moving home, and that prospect becomes reality when you find your new property and put down a deposit.

Reliable End of Tenancy Cleaning Solution in Finchley N2


Suddenly you have a moving date and things have to start happening. You need to pack your things, call utility providers and generally run round like a headless chicken until the big day comes. Once you have moved you create a new list of tasks focused around settling in to your new abode, but can feel the weight of the old property hanging around your neck. You know that before you hand the keys back it needs to be cleaned, and this may be even more necessary as that deposit could be vital in paying your next month's rent.

Why not let the professionals handle it. We carry out N12 tenancy-end cleans every day and as a dedicated and professional N2 cleaning company we are here to take that one weight off of your mind. Our Finchley cleaning teams have years of cleaning experience between them, so as soon as you have move your boxes and sofas out of the place they will rush in and have the place back to the state in which you inherited it in absolutely no time. Not only does this leave you free to settle in to and enjoy your new home, by putting the cleaning duties in the hands of professional cleaners N2 you are also giving yourself some guarantee. We take pride in our work, and we have never had a customer return bearing grievances that they have lost part of their deposit because the N3 end of tenancy clean we provided was not of a good enough standard. It simply does not happen; our cleaning services are fast, efficient and above all superb. Not a surface goes undusted or a patch of floor unvacuumed, because doing a job to the best of our abilities matters to us. We aren't your average N12 cleaning company, so call 020 3743 8315 to find out more today.
Competitively Priced End of Tenancy Cleaning Services in N2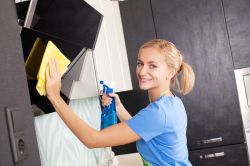 For landlords looking at our services we understand you have probably been left in a difficult situation. You like to run a tight ship, so new renters may be coming in shortly after the current inhabitants leave. If those residents happen to leave the house in a poor state then you have a bit of a problem on your hands. This is where our rapid-response service comes in handy, as by calling 020 3743 8315 you could have one of our teams of cleaners in to wipe away the dirt in no time at all. Even if you simply want the peace of mind that your property is clean in preparation for new tenants then why not book our Finchley cleaning service in advance.

Quality N2 end of tenancy cleaning services at a competitive price, we here at Finchley Cleaners take pride in the work we do. So why not call 020 3743 8315 today, whatever your Finchley end of tenancy cleaning need. We are here to help.
Save
Save