Our Finchley Carpet Cleaning Service N2 Will Bring Your Floors Back To Life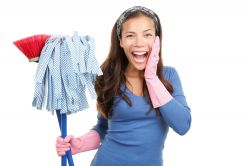 That is a promise, and every N3 carpet clean we undertake comes with the same one. A promise that you will be happy with the results, and if you are not we will clean it again. That is how we here at Finchley Cleaners operate. We know you don't just hire us to provide an Finchley carpet cleaning service, you hire us to carry out a floor clean to a level that you are happy with. We have never had to clean a floor again, and that says a lot about just how good our service is. Our long list of satisfied customers will also testify just how effective our Finchley carpet cleaning service is. So why not call 020 3743 8315 today for a free no-obligations quote.
Our flooring takes a lot of punishment, that's for sure. We may hoover every once in a while, perhaps even every day, but there is only so much it achieves. Quickly passing a domestic vacuum over a carpet will only remove a percentage of the dirt and grime that builds up through every day use. Then the odd stain arrives in the form of a spilt curry or tipped glass of red wine that really leaves its mark, a mark that despite solid effort and a whole bottle of cleaning fluid simply cannot be scrubbed away. We come to accept the gradual decline of our carpets, but why should we?
No Need to Stress over Carpet Cleaning in Finchley Anymore
Domestic vacuums and cleaning products are very rarely enough to keep carpets in tip-top shape. They struggle to cope with the demands that our lifestyles demand of them. That is why every once in a while it is good to get the professional carpet cleaners N2 in. Because this gradual decline occurs over time, we as home owners are very rarely aware of just how much our carpets drop in appearance. So it usually takes a horror story to make us think about cleaning them – a dinner party that goes too far, a dog that gets a bit too comfortable, it happens, and only then do we think to reflect on what a poor state our flooring is in overall, let alone with the addition of that stain.
If you are in this position call 020 3743 8315 today. As we mentioned earlier we make a promise to each and every one of our customers to bring their carpets back to a state with which they are happy.
Incredible Quality Carpet Cleaning Services N2 at Attractive Prices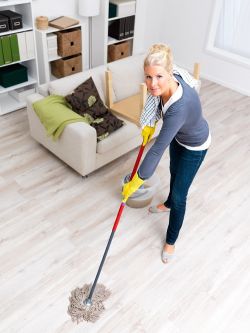 Depending on your carpet type we will use the latest technology and minimum of cleaning products to carry out an effective N3 carpet cleaning. That's another thing about Finchley Cleaners; we aren't a one-size-fits-all kind of company. Every carpet is different, and will require a slightly different approach to achieve the best results. We know the difference between a loop and velvet pile, and we know exactly what solution will work best. That is why we will always run you though the options before proceeding with your N12 carpet clean, and even once we have settled upon a solution we will test an inconspicuous area first. Just to make sure you are happy, giving you peace of mind at every step of the way.
So if your carpets are looking a little sad, cheer them up with a professional N2 carpet cleaning service. A Finchley cleaning service that comes at an incredibly attractive price, we know once your flooring has been revived once you will want it to happen regularly. So give us a call today on 020 3743 8315 for a free no obligations quote. Satisfaction guaranteed.
Save
Save