In Desperate Need Of a Reliable N2 Cleaning Company To Take Care Of Your Office Cleaning Finchley?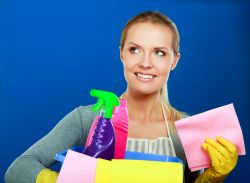 Finchley Cleaners could be just the company you are looking for. Reliable, discreet and trustworthy, we set ourselves apart from other N3 cleaning companies through excellence. To find out a bit more about us and our Finchley office cleaning services call 020 3743 8315 today.
As a business, office cleanliness is one of those things that just needs to be achieved and maintained without you having to think about it, rather like the electricity being on and the internet working at an optimum level. It is one of those things you don't even notice until it isn't right, something you want to be able to rely on, something that isn't a distraction to you and your staff.
We understand that. As an office-based business if the internet is slow then output is affected. In a not dissimilar way if the office is dirty then staff tend to become unhappy, or at least a little distracted, which can also lead to poor output. After all a happy workforce is a productive one.
Hire Our Office Cleaners in N2 for a Hassle-Free Experience with Incredible Results
A quality N2 office cleaning company is worth its weight in gold, and they can be notoriously hard to find. We rate our N3 office cleaning service so highly that we think hiring us will actually make your business better. It is a bold claim, but our aim is to enhance your business simply by not distracting it. To find out more information or arrange for one of our team to visit your office to provide you with a quote why not call 020 3743 8315.
When running a successful business distractions are the last thing you need. A leaky roof, a power cut, a dirty kitchen, they all take focus away from the overall task – pushing the business forward. Here at Finchley Cleaners we take away all cleanliness-related distractions, therefore allowing you to focus fully on that main task. As an N12 cleaning company you will never see us – we aim to carry out all of our duties while you are closed. If this means we only have a three hour window from 10 pm – 1am then so be it; this is the level of service you need and this is the level of service we will provide. We will carry out regular appraisals to make sure the job we are doing is up to your requirements, and continue to work hard to raise the bar in terms of standards.
We Cover All Aspects of Office Cleaning Across Finchley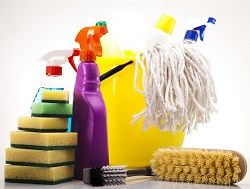 Sometimes it may not be possible to operate outside of your working hours due to requirements, i.e. you may need a member of cleaning staff on site at all times. Again not a problem, all of our staff are polite, smartly-dressed and extremely hard working, allowing you to rest safe in the knowledge they are carrying out their work to the best of their ability, leaving you simply to forget about them.
When you choose to hire us you are not simply hiring another cleaning company, you are gaining a partner. A partner that will do their upmost to make sure your business can flourish, even if that is by making sure that office cleanliness is never an issue again. Call 020 3743 8315 for a free quote today –we are already helping a number of other Finchley-based office businesses succeed in their line of work, and we are looking forward to the prospect of helping you in the same way. As well as providing an Finchley office cleaning service we can also carry out carpet cleaning Finchley and other services at a discounted rate, something we offer to all our business partners. So if you are looking to take the cleaning off your mind, call 020 3743 8315 today.
Save
Save