Is It Time For Some Finchley Upholstery Cleaning N2?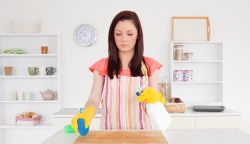 Tech-savvy people have been uttering the phrase 'once you go Mac you'll never go back' for years. Here at Finchley Cleaners we will provide you with the best Finchley upholstery cleaning service. You will never want to hire another N12 cleaning company after we have cleaned your upholstery.
Whether it is your favourite arm chair or your entire three piece suit that looks in need of a bit of tender loving care, give us a call on 020 3743 8315 today for a free quote. We will have your furniture looking as good as new in no time at all through a combination of hard-work and impressive technology. Our team of cleaners Finchley are all experienced in the N2 upholstery cleaning business, so whether your sofa is made of leather or corduroy you know it is safe in our capable hands.
Finchley Upholstery Cleaners Are the Best Cleaning Company in the Business in N2
Speak of various sofa coverings also brings up an important point about our N3 furniture cleaning. Every piece of furniture is different; be it the material it is covered with, the material it is stuffed with, its age or its level of stain and damage. These variables should all be taken into account when looking to clean a piece of upholstery, for different materials, stains and stuffings respond better to different treatments. Unfortunately they often aren't and sofa owners are left with partially-clean pieces of furniture that may take two or three days to dry properly, rendering them useless for that period of time. All because the wrong N2 cleaning technique was used on the sofa.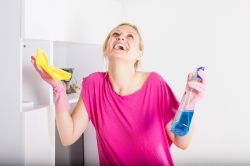 We like to keep at the forefront of fabric cleaning technology, and due to this we will always choose the best solution for your furniture. It is surprising to most just how many new products and machines are released every week, and we like to cast our eye over all of them in order to make sure the products we are using are the best in the business. There may be more than one method to cleaning your furniture, and if there is we will always discuss them with you first, as well as testing an area of you upholstery before proceeding. We want to ensure you are happy with the service and have peace of mind at every step of the way. Chemicals used are kept to a minimum, and those that are always eco-friendly so that you know there will be nothing nasty left behind.
Expert Upholstery Cleaners N2 Will Bring Your Furniture Back to Life
One thing is certain with our upholstery cleaning service in Finchley – your happiness. 90% of our satisfied customers have remarked how amazed they are at the results. The other 10% use our service on a regular basis, so know what to expect! We aim to please, that's our business, and if we don't we will carry on until you are. Rest assured, we have never had to clean a sofa twice!
If your three piece suite is an eyesore in your sitting room why not call us today on 020 3743 8315 for a free quote for our professional Finchley upholstery cleaning service N12. We promise to bring your sofas back to life, ridding them of the dirt and grime they will inevitably have accumulated over time.
Save
Save